Property Ownership a Priority Amongst Millennials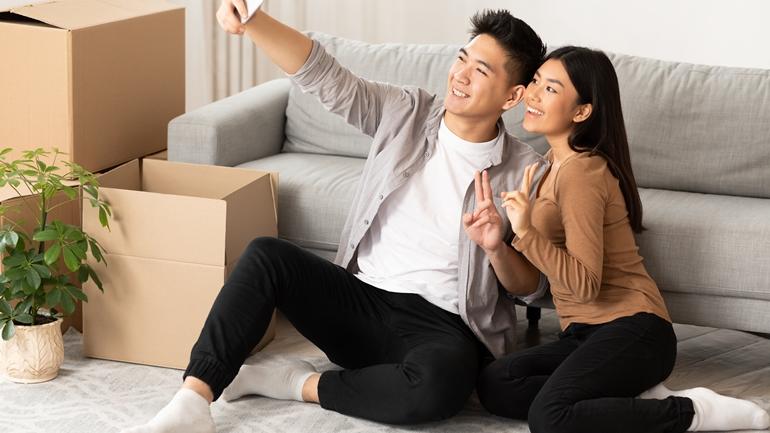 There has been a longstanding interest in millennials, especially from the point of consumerism. Companies need to understand their lifestyle habits and how they spend their money to strategise for the future.
Property is no different. Getting to grips with how millennials live and envisage their future ensures property developers can adequately plan for their needs.
Recent research reveals that millennials from Thailand differ slightly in their attitudes towards property than those in Indonesia, Malaysia, and Singapore. The most notable difference is that Thai nationalities are least likely to move out of their parent's house in the next year.
A staggering 58% are happy to reside with their parents in contrast to 16%, 21%, and 23% of millennials from Indonesia, Malaysia, and Singapore. This is according to research collected by Consumer Sentiment Study H2 2021 that contacted over four thousand respondents to paint a picture of the current mood of the local property market.
The reason for Thais not moving out of their family home is because they want to look after their parents. Two of three intend to own their first property over 35 years of age, and most Thai millennials are saving money to build an emergency fund.
A wise move in the current economic climate as the global pandemic quickly shifted people's employment and financial statuses. This ethos is shared in Singapore and Malaysia as millennials here are also eager to build a nest egg and to set aside money specifically to buy a property.
Meanwhile, millennials in Indonesia and Malaysia cite a lack of funds as their main obstacle to getting onto the property ladder, while Singaporeans strive to be married before owning their first home.
Indonesian and Singaporean millennials share similar values as both wish to buy a property rather than rent suggesting that they value purchasing a property over renting one. Meanwhile, Millennials in Malaysia are keener to own a property sooner as the average age of homeownership is 31 years while it is 32 and 33 years for Singapore and Thailand.
Stay abreast of the industry's news and updates sending directly to your inbox,
sign up here.
Mortgage Repayment Calculator
This calculator helps estimate the monthly loan repayments for your dream home
Affordability Calculator
Estimate what you can comfortably spend on your new home
Refinancing Calculator
Find out how much you can save by refinancing your existing home loan.