Comprehensive research provides a clear indicator of the property market. It looks at facts to draw conclusions rather than taking onboard opinions that might be skewed. Real estate agents are notorious for talking up the market since it is in their best interest, but as Bangkok has grown and developers don't just eye up land plots in central CBDs, it is impossible to analyse the entire market given its geographic breadth without collecting data and analysing it.
In fact, Bangkok's Rental Index is still below average from the base rate when research commenced in 2018 since employees continue to work from home, voiding the need for a rental property close to their office.
The index is currently at 90 points which have remained stable from the previous quarter, despite a 6% drop year-on-year. Subsequently, landlords are becoming open to offers to generate interest given the fewer Thai and expatriate applicants seeking a rental property.
Over the last year, houses continue to perform better than lateral spaces. Bangkok's Rental Index has spiked 18% for single-detached properties and 7% for townhouses, while it has decreased by 6% for condominiums.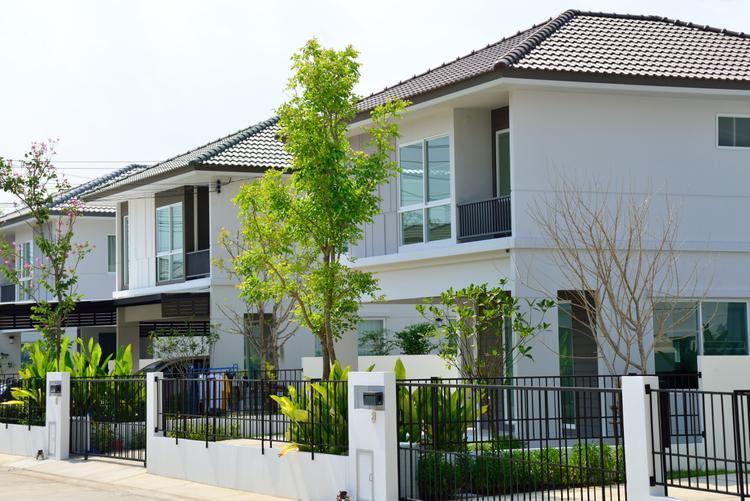 Overall, the market has shown signs of becoming more upbeat as the Covid-19 situation starts to subside, the country has opened up, and demand has slowly started easing upwards. Figures reveal that demand has risen 7% from the last quarter and 42% year-on-year, illustrating just how affected the lettings market was at the height of the pandemic.
Condominiums recorded the highest increase in demand, rising 7% quarter-on-quarter and 21% year-on-year, which ties in with the theory that most tenants moved out into more spacious properties and typically houses in the quest for space when the pandemic hit. Even with these figures, rental growth remains slow.
The highest growth was recorded in
Lat Krabang
District, increasing a mere 2% quarter-on-quarter, while supply reduced by 2%. The next best-performing locales were Sai Mai and Thawi Watthana, which both enjoyed a 1% increase in Rental Price Index over the last quarter, while supply slowed down for both by 1%.
Developers and sellers are quick to respond to the faster moving lettings market compared to the sales market due to the smaller commitment involved and the transient nature of tenants who move quickly with little legal and financial planning compared to buying a property.
Subsequently, the supply index dipped 5% over the last quarter affecting all property types despite showing growth of 21% year-on-year. While demand is creeping upwards but prices remain low, maybe many are just waiting to see how the next cycle of the lettings market unfolds before making their move.
Stay abreast of the industry's news and updates sending directly to your inbox, sign up here.