Despite this rapid progress on environmental sustainability, social sustainability is lagging behind. Most real estate and construction companies' social sustainability strategies focus on the impact on surrounding communities during the construction phase but rarely on the predominantly migrant workforce who actually build our homes.
The Thai construction sector is primarily driven by migrant workers from Myanmar and Cambodia, who often arrive as families or as married couples who tend to have children while in Thailand. This means that tens of thousands of children throughout Thailand live in temporary worker camps, often in unsanitary and unsafe conditions, where access to key public services is a major challenge due to a combination of lack of information, documentation, and limited Thai language ability. While we can see these camps from our luxury condos or see the workers on the road stuck in traffic, we rarely think about the conditions in which they and their families live.
At the height of the pandemic in Bangkok during the summer of 2021, these sites came directly under the spotlight as 600 camps were forced to shut themselves off from society and prevent movement, affecting up to 80,000 workers. During this time, prolonged work stoppages and movement restrictions put families on the brink of crisis, while many companies provided food to their workforce, their children, especially young children and newborns, were often overlooked.
Baan Dek Foundation has been working both with these communities and construction companies for over 10 years, and crucially has worked with representatives of pioneering companies, Visavapat Co. Ltd., MQDC and Syntec Construction PLC., and UNICEF Thailand to develop solutions and practical tools to improve these communities' conditions and access to services. This deep experience and expertise from the ground led to the creation of the Building Social Impact (BSI) Initiative, an innovative and private sector-driven approach to create a sustainable social impact in the construction and real estate sector for migrant workers and their families.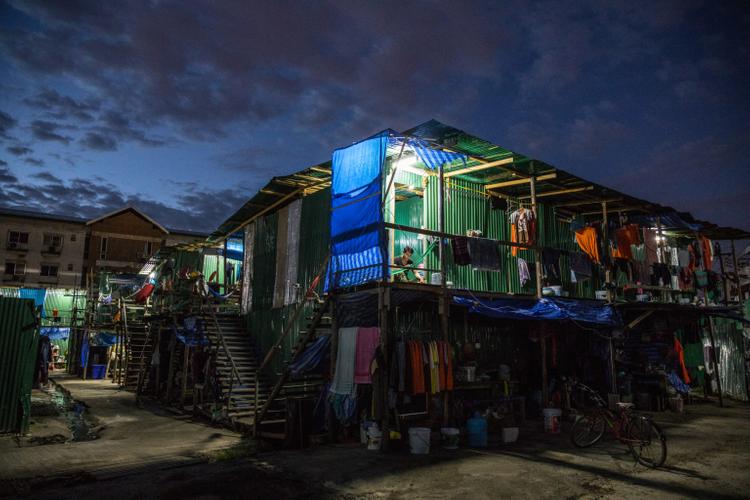 This initiative represents tangible actions and yields tangible and measurable results, both for people and businesses.
"This camp is different from my old camp. This camp takes good care of its members. These days, I am so delighted that the company helps my child enrol into school, providing transportation to and from school," shares a 41-year-old worker in a Visavapat construction site camp.
MQDC's Kanin Kaewin said: "I think Thailand has high potential, and with the economic growth of the country, the demand for construction workers will still be there. One day, economic growth will spread to nearby countries as well, and these workers will return to their countries with this standard."
With Thai construction companies facing a labour shortage, and property developers dealing with resulting costs, the business case for improving worker welfare is clear. This need is further compounded by Thailand's leadership in the field of business and human rights, which is already mandating publicly listed companies to disclose ESG data as well as demonstrate how they are integrating human rights due diligence in their business operations.