Facilities or unit size? Condominium or house? Price or tenure? What are the most factors that renters and buyers look for when securing a new property to rent or buy?
Thailand Consumer Sentiment Study Report answers these questions by collaborating over 1,000 views of individuals on Thailand's property market. Thus enabling the report to give an accurate depiction of the perception renters and buyers have on the market.
The research revealed that unit size continued to be the most important variable when looking for a property – a sentiment echoed across all age groups and income earners. A conclusion not surprising since the COVID-19 pandemic has put heightened pressure on homes as more people live and work within one space.
Also explaining why facilities were the next most important factor when looking for a property as the lockdown forced people to stay within their home making the most of their building's amenities.
Price per square metre was the next important variable cited by respondents suggesting that a property investment still needs to stack up on paper. It also indicates that the market remains dictated by this when buying and selling property, meaning that investors need to ensure that they buy at the right price point for the purchase to be a sound investment.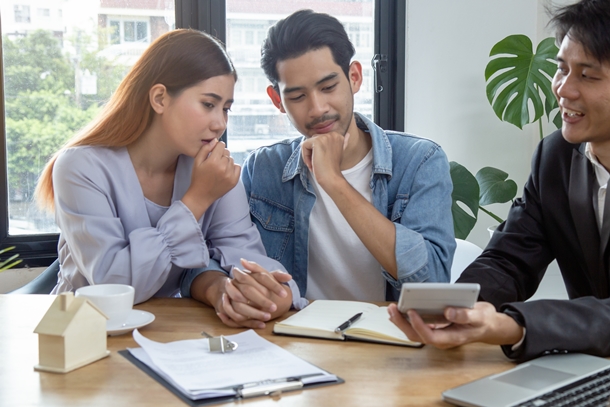 Interestingly high-income earners were the group most concerned with the property prices. This suggests that purchases are made with their head rather than their heart, which is often deemed the case for owner-occupiers.
Whilst younger Thais had concerns over the design and construction of a property reinforcing that developers need to tune into this to ensure that their project is successful amongst the younger demographic as they reach the first rung of the property ladder.
The pandemic decreased the appetite for the property as affordability became an issue, and some investors became more cautious. Consequently, many developers launched promotional packages to offload stock – perfect for savvy buyers. This has led to more investors looking for promotional campaigns when looking to buy a property in hope of securing a deal.
Finally, whether the property is leasehold or freehold is the least concern of consumers looking to invest in property. This suggests that investors might not be concerned with decreasing years on a leasehold, feel that leasehold properties are a secure enough investment, or that they might not necessarily be concerned with long-term investments.
Stay abreast of the industry's news and updates sending directly to your inbox,
sign up here.