Showing a similar pattern is our Q4 2020 Supply Index (number of residential properties). The index is down by nearly 6% because developers are holding back on launching new projects, focusing on selling unsold stock as consumers delay their decision to buy. However, the market still remains bullish for buyers who are looking to invest in this low-interest rates environment, where promotions and discounts are aplenty.
Report Highlights
Get The Guru View: Key Findings of the PMI Q1 2021
Price Index Overview
Property prices have continuously decreased since the end of 2020. The economic slowdown, high household debt, and the huge impact of the new wave of COVID-19 caused buyers to delay or postpone house purchases. As a result, developers engaged in price wars to attract buyers with promotional campaigns and discounts to speed up buying decisions.
The Price Index for housing in Bangkok has declined to 197 points from 201 points according to the latest report. This 2% decrease from the previous quarter is the lowest recorded Price Index for the past 14 quarters since Q2 2018.
Districts Analysis
Areas with the highest Price Index growth are mostly situated near newly opened or nearly opened BTS stations such as Bang Khen district, which rose by 7% from the previous quarter. Here condominium prices increased by 4%.
The Price Index in Lat Phrao district grew by 6% from the previous quarter with single-detached houses experiencing the highest growth at 5%.
In Lak Si district, the Price Index hiked by 6% from the previous quarter while it rose by 1% for single-detached houses and condominiums.
Supply Index Overview
The supply or number of residential properties decreased after the new wave of COVID-19, causing developers and consumers wanting to sell to delay selling. The Supply Index declined to 363 points from 385 points, or by 6% from the previous quarter, and is expected to be affected for at least another quarter.
Condominiums accounted for the highest proportion of all Bangkok supply at 88%. However, this number represents a decrease of 7% from the previous quarter. Single-detached houses accounted for 7% of supply in Bangkok (-2% QoQ) and townhouses for 5% (+1% QoQ).
5 Districts Experiencing the Highest Supply Reduction
Some locations in central Bangkok have experienced the highest supply decline from the last quarter, especially in Wattana district. Its subdistricts Phra Khanong Nuea, Khlong Tan Nuea, and Khlong Toei Nuea saw major supply reductions by 19%, 16%, and 15%, respectively.
Nearly all areas saw less interest from buyers, except Khlong Tan Nuea subdistrict in Wattana and Phra Khanong subdistrict in Khlong Toei where buyer interest increased by 1%.
On the other hand, interest in renting spiked especially in Khlong Toei district. Its subdistricts, Khlong Toei, Phra Khanong, and Khlong Tan saw rental interest rise by 17%, 12%, and 11%, respectively. Wattana district, Khlong Toei Nuea, Khlong Tan Nuea, and Phra Khanong Nuea subdistricts enjoyed 15%, 10%, and 9% growth, respectively.
This reflects heightened consumer interest in rental properties, creating favourable conditions for investors who own properties in such areas.
Properties in THB5-10 Million Segment Dominate the Market
Looking at property supply across different price segments, the THB5-10 million segment accounts for the majority, followed by the THB3-5 million segment, and the THB1-3 million price bracket.
But despite accounting for the highest property supply, the THB5-10 million segment declined by 11% QoQ. Meanwhile, the THB5-10 million segment remained consistent and garnered the most attention, growing by 5% QoQ. These are consistent with the high absorption rates seen last quarter.
Even though the THB1-3 million segment appears to attract the most attention, properties over THB10 million experienced the highest consumer interest growing by 7%, while the THB5-10 million bracket expanded by 5% and the THB1-3 million bracket by only 1%.
What it means for those hoping to buy/sell in the current market
In 2021, there's still a golden opportunity for buyers and investors with high purchasing power because prices remain stable as in 2020. It's also worth noting that most projects are scattered around the outskirts of Bangkok, especially near new and upcoming BTS stations.
Buyers and investors, however, will still require financial discipline despite fair property prices. This is because of the instability associated with the pandemic, which can result in an economic slowdown and affect income.
Conclusion
The slow economic recovery and high absorption rates from promotional campaigns in 2020 will result in less purchasing power in Q1 2021. Developers are expected to delay their new project launches and wait until demand returns to minimise risk. Even though property prices remain the same as in 2020, there are still many promotional campaigns to attract consumers, such as free interest rates or free maintenance fees and discounts.
Even though government measures like deductions on land taxes and ownership transfer fees might have allowed the property market to breathe easier, those policies are expected to offer little stimulus. Most consumers have still delayed their decision to buy due to COVID-19, household debt, and political instability.
THAILAND PROPERTY MARKET INDEX Q1 2021
For more insights and analysis, download the full report here:
View Our Past Property Market Index Reports from 2020
The Thailand property market Index has also endured a bumpy year.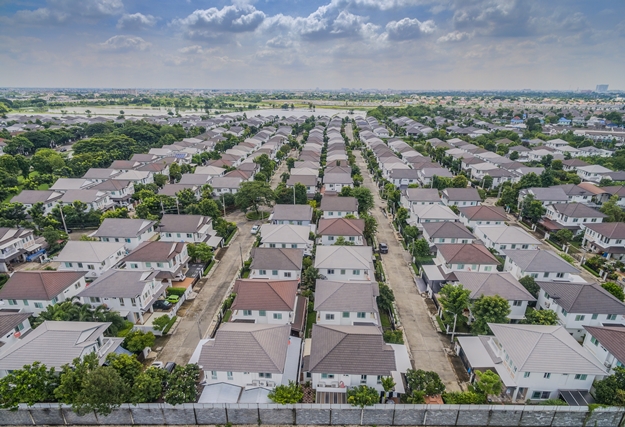 Many developers have shifted their strategies to meet the rising demand for this property type over condominiums that are no longer making the gains they once were.
The recent global outbreak of COVID-19 has affected all business types and has played a role in Thailand's stagnating property market.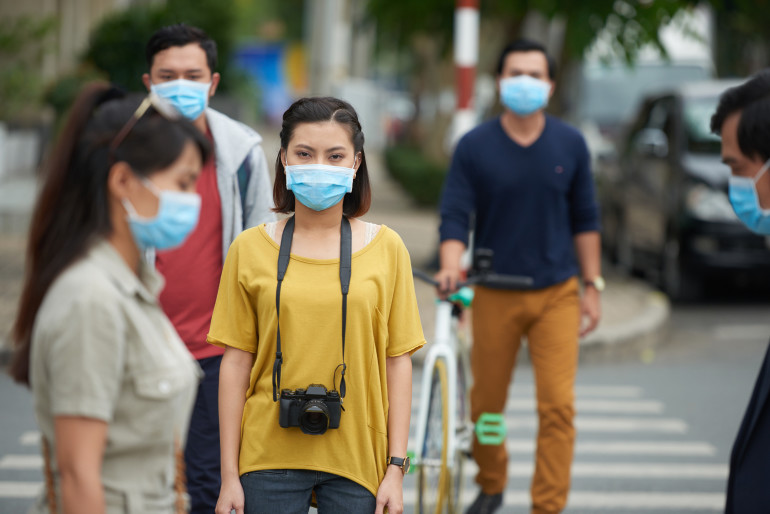 While China went into lockdown, other countries switched onto high alert and swiftly an impact was felt on economies including Thailand.