2020 has been an extremely challenging year for Thailand's property market. Since the beginning of the year, the property market has been contracting following the national economic slowdown, high level of household debts, and the Bank of Thailand's (BoT) Loan-to-Value (LTV) regulations forcing buyers to pay a higher down payment.
Although there was a huge decline in both Supply and Price indices in the first half of 2020, the indices have picked up in Q3 2020, showing signs of an increase in buying and selling of property.
Report Highlights
Get The Guru View: Key Findings of the PMI Q4 2020
Price Index Overview
The latest DDproperty Thailand Property Market Index recorded an increase in the Price Index of Bangkok residential properties, up by 2% from the previous quarter, moving from 198 to 201 points. This marked the first increase in property prices in six consecutive quarters (since Q1 2019), with the Price Indices of single-detached houses increasing by 3% and condominiums increasing by 1%. Only the Price Index of townhouses saw a decline, decreasing by 1%.
Supply Index Overview
The market has recently shown a slow absorption rate as economic uncertainties caused buyers to delay their decisions to buy properties, which has resulted in property supply increasing in Q3 2020 QoQ. The Supply Index increased by 23%, moving from 313 points in Q2 2020 to 385 points in Q3 2020, reflecting a great number of inventories in the market.
Condominiums accounted for the highest property supply in Bangkok, at 88%. Wattana District is the locale with the highest condominium supply accounting for 20% of the total Bangkok supply.
Districts Analysis
Locations with Potential Oversupply
There are three concerning locations that maybe prone to property oversupply at the moment. Consumers seem to be less interested in these locations in the past quarter.
These locations are Huai Khwang Subdistrict with 2% lower interest from consumers to buy; Bang Na Subdistrict with 4% lower interest from consumers to buy; and Suan Luang Subdistrict with up to 5% lower interest from consumers to buy. This has contradicted the 47% YoY increase in property supply seen here in the last quarter.
Bangkok: Supply Volume by Price Range
In terms of property supply in different price segments, the THB5-10 million segment has the largest property supply, accounting for up to 30% of all property.
The THB3-5 million segment has the second largest property supply at 21%, while the THB1-3 million segment accounted for 19% of all properties in Bangkok. The below-THB1 million segment accounted for the smallest property supply, at 1% of all properties.
Although the THB5-10 million segment has the highest number of properties among all segments, in the past year, supply in that price range has been taken up, resulting in supply decreasing by 7% YoY. This is because mid- and high-end consumers still demand properties from that price range.
In contrast, the supply of properties priced no more than THB3 million increased. Sellers of these properties believe that by reducing transfer fees, more consumers will buy at this price range. However, that may not be the case as seen in the market absorption rate. In fact, supply volumes in this segment increased by 20% QoQ and 29% YoY. Sellers in this price range should, therefore, wait to sell their units.
What it means for those hoping to buy/sell in the current market
Q4 2020 remains a buyer's market due to continuous price drops from promotional campaigns. Owners who intend to sell properties at locations with potential oversupply should postpone selling and wait for market to improve, to earn better returns. And with the increase of supply in the THB3-million-or-less segment, sellers should wait until supply volume decreases because buyers are not buying even with reduced transfer fees.
At the same time, property consumers should save up and be financially prudent during the COVID-19 period due to uncertainties around the economy, employment, and household incomes.
Conclusion
Consumers continue to remain most interested in the areas surrounding the Central Business District (CBD) and Bangkok's periphery because these are where landed residential properties with affordable prices are located.
Furthermore, these areas offer residents convenient access to transportation, enabling them to easily reach the inner city and eliminate the need to live in high-density inner-city neighbourhoods.
Despite the promotions and discounts offered by developers to attract buyers who have had plans to buy properties since the beginning of the lockdown period, we don't anticipate that Thailand's property market situation will be seeing any significant change until early 2021.
This is largely due to several concerns, including the country's economic and political uncertainties, as well as the lingering COVID-19 pandemic. Additionally, consumers might favour saving money during these times of uncertainty.
THAILAND PROPERTY MARKET INDEX Q4 2020
For more insights and analysis, download the full report here:
View Our Past Property Market Index Reports from 2020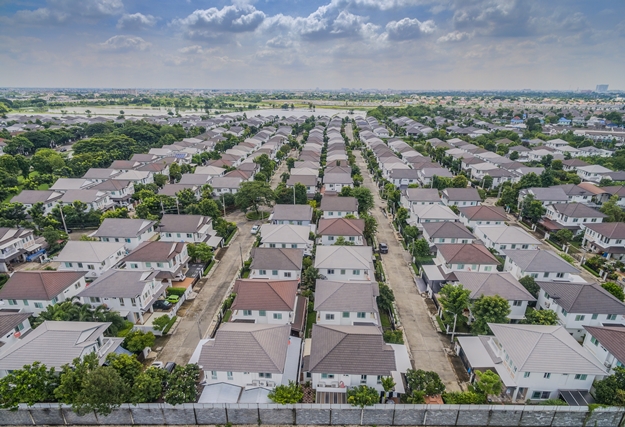 Many developers have shifted their strategies to meet the rising demand for this property type over condominiums that are no longer making the gains they once were.
The recent global outbreak of COVID-19 has affected all business types and has played a role in Thailand's stagnating property market.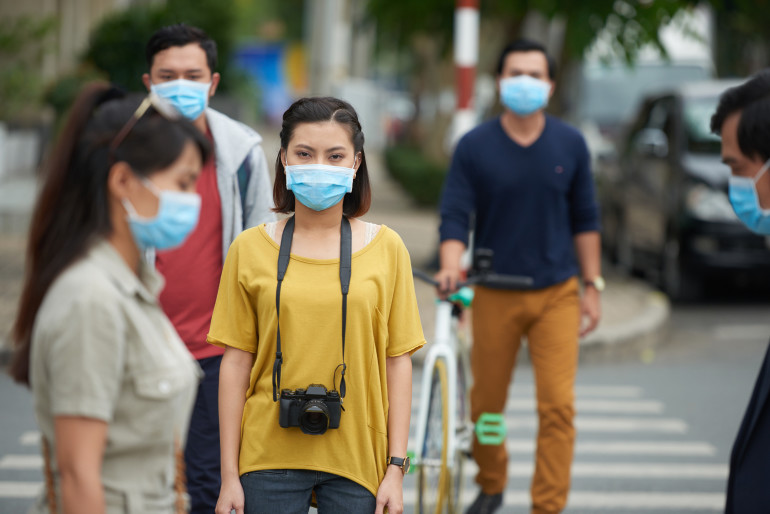 While China went into lockdown, other countries switched onto high alert and swiftly an impact was felt on economies including Thailand.