Bangkok's Price Index has decreased from Q1 2021 and is forecast to be stable throughout 2021, while the Supply Index increased from the previous quarter as a result of more new project launches. However, the Supply Index is expected to dip again, on account of the new wave of COVID-19 infection that hit the country in March 2021.
Report Highlights
No time to read now?
Save a copy of the Property Market Index Q2 2021 for later.
Get The Guru View: Key Findings of the PMI Q2 2021
Price Index Overview
Property prices in Q2 2021 have continuously decreased from the previous quarter. The economic slowdown, high household debts, and the impact of the latest COVID-19 wave caused buyers to delay or postpone property purchases.
Bangkok's residential property Price Index decreased from 197 to 190 points or a 4% reduction from the previous quarter. This is considered as the lowest Price Index over the past 15 quarters since Q2 2017.
Districts Analysis
Locations in Bangkok fringe and outer CBD that access current and future Skytrain routes recorded the highest Price Index growth. In Thawi Watthana district, property prices rose 13% from the previous quarter, with single-detached houses experiencing the highest growth at 15%.
The Price Index in Taling Chan district increased 6% from the previous quarter, with single-detached houses having the highest growth at 3%.
The Price Index of Bang Khen district increased by 10% from the previous quarter, with condominiums enjoying the highest growth at 11%.
Supply Index Overview
Despite an increase in Bangkok's Supply Index to 399 points from 363 points, or by 10% from the previous quarter, property supply is expected to plummet as developers postpone launching new projects, while consumers delay their selling decision.
Condominiums accounted for the highest proportion of all Bangkok residential supply at 88%, representing a 10% hike from the previous quarter. Single-detached houses accounted for 7% (+12% QoQ) and townhouses 5% (+12% QoQ).
Property Gets Snapped Up on Account of Depleting Supply
Experiencing the highest supply decline from the previous quarter are some central Bangkok locations, including Talat Phlu subdistrict in Thonburi district decreasing by 17%, Somdet Chaopraya subdistrict in Klhong San district by 8%, Wang Mai subdistrict in Pathumwan district by 4%, and Nuanchan subdistrict in Bueng Kum district by 2%.
The aforementioned areas also attracted great interest from buyers and renters. This reflects heightened consumer interest in buying and renting properties where supply is limited, creating favourable conditions for investors who own properties in such locations.
Properties in THB5-10 Million Segment Dominate the Market
Looking at property supply across different price segments, the THB5-10 million segment accounts for the majority, followed by the THB3-5 million and THB1-3 million price brackets.
Supply increased in every price segment, with the THB1-3 million segment experiencing the highest supply growth at 14% QoQ. Meanwhile, the THB5-10 million segment grew by 8% QoQ and the THB3-5 million segment increased by 10%.
What it means for those hoping to buy/sell in the current market
Q2 2021 remains an attractive time for buyers and long-term investors due to the lower interest rates and prices, particularly of condominiums.
New projects are targeted towards horizontal living, buyers with real demand and investors with no affordability issues. Property prices will likely remain stable until the end of 2021 or until the pandemic improves.
However, economic instability and the pandemic make consumers more conscious about their spending habits and raise concerns about long-term commitments like buying a house. In Q2 2021, it is vital to keep an eye on how appropriate upcoming government policies are and how they impact businesses and citizens.
Conclusion
Property prices are likely to continuously decline because of the COVID-19 pandemic and economic slowdowns, which affect buying decision.
Despite government policies to stimulate the real estate market, the supply available in the market is still high. This shows that lower-middle class consumers are delaying their property purchase.
Expediting the COVID-19 vaccinations could be the fastest cure to help the economy and real estate market recover as it directly affects consumer confidence.
THAILAND PROPERTY MARKET INDEX Q2 2021
For more insights and analysis, download the full report here:
View Our Past Property Market Index Reports from previous.
While Thailand's property market has eased due to the COVID-19 outbreak, it has provided an ideal time for lucrative investors seeking to make a profit.
The Thailand property market Index has also endured a bumpy year.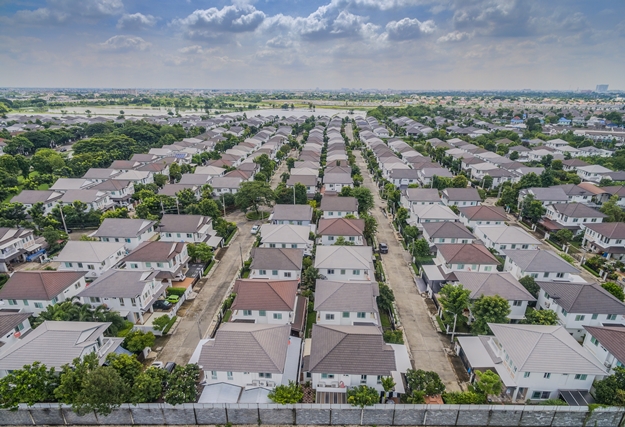 Many developers have shifted their strategies to meet the rising demand for this property type over condominiums that are no longer making the gains they once were.
The recent global outbreak of COVID-19 has affected all business types and has played a role in Thailand's stagnating property market.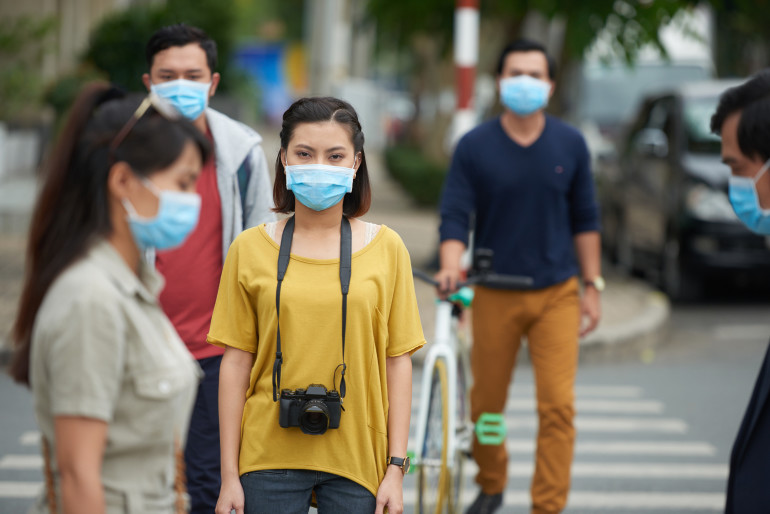 While China went into lockdown, other countries switched onto high alert and swiftly an impact was felt on economies including Thailand.