DDproperty Thailand Property Market Index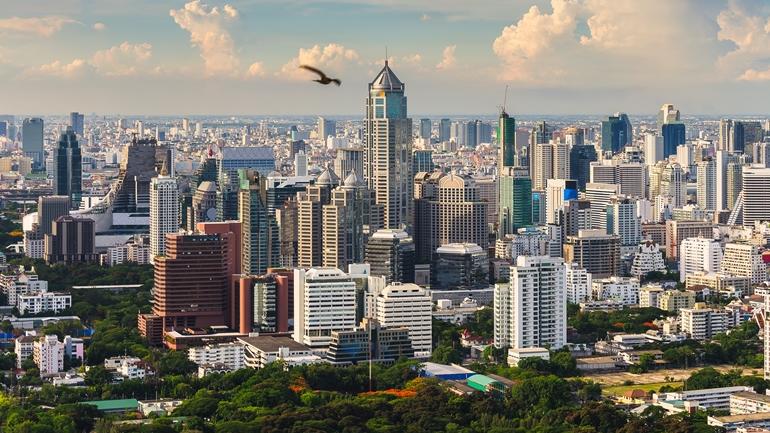 Empowering Thais To Make More Confident Property Decisions.
Buying a home is one of the most difficult decisions of our lives. It is also likely to be the most expensive decision. When committing to purchasing a home, it is important to make an informed choice, so that the decision can be made confidently.
DDproperty wants to help make this process easier for homebuyers, because we are all potential homebuyers and homeowners too. We created this report to help Thais better understand the movement of the property market, so that buyers can offer reasonable prices in line with market sentiments, or try to time their purchases better.
As the country's leading property site, DDproperty processes a vast amount of real estate data daily, providing us the necessary data to crunch, and deliver in-depth insights to all Thai homeseekers.
For more insights and analysis, read our latest Thailand Property Market Index report here:
Or, read our previous Property Market Index Reports here:
DDproperty Thailand Property Market Index Q4 2021
DDproperty Thailand Property Market Index Q3 2021
DDproperty Thailand Property Market Index Q2 2021
DDproperty Thailand Property Market Index Q1 2021
DDproperty Thailand Property Market Index Q4 2020
DDproperty Thailand Property Market Index Q3 2020
DDproperty Thailand Property Market Index Q2 2020
DDproperty Thailand Property Market Index Q1 2020
DDproperty Thailand Property Market Index Q3 2019
DDproperty Thailand Property Market Index Q2 2019
DDproperty Thailand Property Market Index Q1 2019
DDproperty Thailand Property Market Index Q4 2018
DDproperty Thailand Property Market Index Q3 2018
DDproperty Thailand Property Market Index Q2 2018
DDproperty Thailand Property Market Index Q1 2018
DDproperty Thailand Property Market Index Q4 2017
DDproperty Thailand Property Market Index Q3 2017